This is an archived article and the information in the article may be outdated. Please look at the time stamp on the story to see when it was last updated.
HOUSTON — A motorcyclist's plan to convince a driver he was a policeman back fired Wednesday after the suspect was forced off the road in the Humble area, the Harris County Pct. 4 Constable's Office said.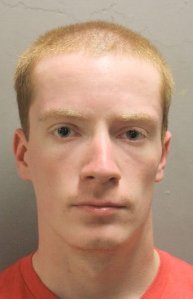 Steven Sutton, 22, is charged with impersonating a public servant.
The suspect was riding his motorcycle in the 21900 block of Aldine Westfield Road when he drove into a ditch in order to avoid crashing into a vehicle that was making a U-turn. Investigators said the driver stopped to check on the motorcyclist and he became belligerent. She claims he pulled out a badge, stated he was a police officer and demanded her personal information.
Finding his behavior strange for a police officer, she immediately called 911.
It turns out, Sutton is only a security guard! He was taken into custody when officers arrived.
He's currently being held on a $2,500 bond at the Harris County jail.