This is an archived article and the information in the article may be outdated. Please look at the time stamp on the story to see when it was last updated.
HOUSTON — New details explain the tragic final moments of two local men reported missing within the last few days. The Houston Police Department has declared both deaths accidental.
Alexander "Alex" Medina, 69, was reported missing the morning of Oct. 5 while heading to work. Medina's pickup truck broke down on Beltway 8 near the Greenspoint area and he decided to walk to a nearby Shell gas station to purchase antifreeze, police said.
As Medina walked back to his truck, he accidentally stepped into an open storm sewer.
Medina's body was found four days later (Oct. 9) by Texas EquuSearch and an HPD dive team.
Investigators also found Medina's small Chihuahua inside the vehicle. She was also pronounced dead.
Family's search for man with dementia ends just inches away from victim's front door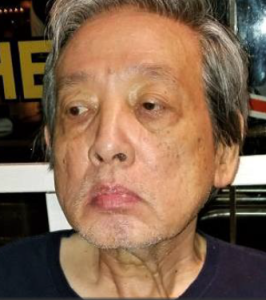 On Monday, local investigators responded to a second missing persons case— this time, Alexander Dao, also 69.  He reportedly suffered from dementia.
The resident left his home on Bellaire Boulevard and Wilcrest Drive believing his family was taking him somewhere, police confirmed.
Dao went into the back seat of a car in his driveway and waited for his family. However, Dao's family was not at the home during the time of his "disappearance."
Still sitting in the vehicle, Doa's body was found two days later. He reportedly died from heat exhaustion.
Third body discovered this week
On Wednesday around 7 p.m., police said as a man was mowing the lawn near a drainage ditch near Crosstimbers Street and Lavender Street, he found a body in the ditch.
The resident immediately called police, and emergency crews pronounced the victim dead at the scene. It's possible the body had been in there for several days, according to investigators.
The cause of death remains unknown at this time, but police said detectives are suspicious. As of Thursday, medical examiners are conducting an autopsy to confirm the victim's identity.
HPD confirmed the three cases are in no way related.
However, investigators have discovered the coincidence between the first two deaths— both victims have the same first name, same age, declared accidental and both associated with vehicles.