This is an archived article and the information in the article may be outdated. Please look at the time stamp on the story to see when it was last updated.
HOUSTON — A bank employee has been arrested in connection to a violent robbery that left a couple critically injured in northwest Houston, the Harris County Pct. 4 Constable's Office confirmed.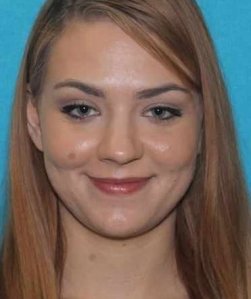 Shelby Wyse, 25, is the third person to be arrested following the incident on Aug. 17.
The latest suspect is an employee at the bank where the victims withdrew money and was working at the time of the incident, according to detectives. In addition, Wyse has a direct connection with one of the other arrested suspects.
She was arrested Tuesday and charged with second degree robbery.
Investigators said a husband and wife had withdrawn $75,000 from the Wallis State Bank on FM 1960 West and was returning to the family's check cashing business when the wife was ambushed by suspect riding in a black Chrysler.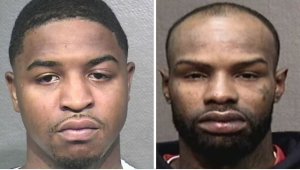 The husband was close behind his wife and tried to fight off the attackers, but the couple was beaten up and the wife was run over with the suspect's vehicle in the process.
The first suspect, Davis Dowell Mitchell, 32, was arrested shortly afterward by a deputy who also recovered the stolen cash.  A second suspect identified as Travonn Johnson, 27, was taken into custody Monday.
Both men are charged with aggravated robbery using a deadly weapon.
The sheriff's office confirmed investigators are currently searching for a fourth suspect.
Meanwhile, the couple is still in the hospital recovering from their injuries.
The criminal act of following a person from a bank or ATM and then robbing them is commonly refered to as "jugging."
"All the pieces to this investigation are falling into place and we anticipate filing more criminal charges on others we believe to be involved. No one will escape justice on this matter," Constable Mark Herman said in a release.