This is an archived article and the information in the article may be outdated. Please look at the time stamp on the story to see when it was last updated.
HOUSTON — The suspect charged in a violent one-man rampage remains locked up Tuesday after he was accused of attacking another man, assaulting a deputy and slashing a witness' tires in the Spring area over the weekend.
The Harris County Pct. Constable's Office responded to the 5800 block of Knollwood Trail on Aug. 24.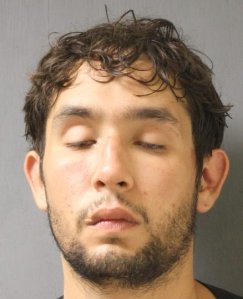 Daniel Rivera, 23, is accused of punching a man in the face multiple times after the victim refused to do drugs with him. Investigators said a witness jumped in and broke up the fight.
A short time later, investigators said the suspect went to the witness' home and vandalized his vehicle— slashing the tires and breaking a side view mirror.
Constable deputies later found Rivera at his home and tried to detain him. During the arrest, the suspect reportedly become combative and assaulted a deputy. Deputies were eventually able to gain control and apprehend him.
Rivera was charged with assault of a public servant, assault-bodily injury and criminal mischief.
He was booked into a Harris County jail, where his bond is set at $6,500.
As of Monday, Rivera remains in custody.