This is an archived article and the information in the article may be outdated. Please look at the time stamp on the story to see when it was last updated.
HOUSTON — Investigators are searching for a robbery suspect accused of shooting a 65-year-old man to death outside a convenience store in north Houston, according to the police department.
Gerardo Lopez was walking home in the 300 block of Cavalcade Street Feb. 28 when the suspect confronted him, police said. The suspect is accused of shooting Lopez several times before stealing the victim's belongings.
Investigators said Lopez was found by his neighbors with his pockets turned inside out.
Moments later, another resident gunshots and chased after the suspect. The gunman allegedly turned his gun on the resident and attempted to rob him as well. Police said the suspect pulled the trigger, but fortunately the gun did not discharge. The suspect then ran away on foot in an unknown direction of travel.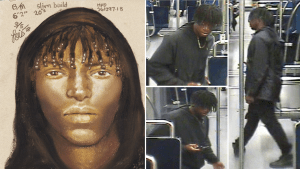 According to detectives, the suspect is in his early 20s and around 6 feet tall. He has short dread locks or twists with dark beads and was wearing a black hoodie and dark pants.
Crime Stoppers will pay up to $5,000 for information leading to the charging and/or arrest of the suspect in this case. Information may be reported by calling 713-222-TIPS (8477), submitted online at www.crime-stoppers.org or through the Crime Stoppers mobile app. All tipsters remain anonymous.
Read More Local Headlines:
Stay connected! Download the CW39 NewsFix app for iOS or Android devices and the CW39 Weather app for iOS or Android devices.