This is an archived article and the information in the article may be outdated. Please look at the time stamp on the story to see when it was last updated.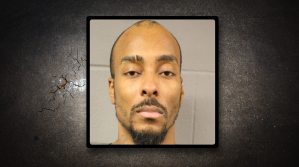 SPRING, Texas — Bond has been denied for a man accused of forcing his way into a resident's home in attempt to rob the victim in Spring, the Harris County Pct. 4 Constable's Office reported.
On Thursday, officers responded to a residence in the 5000 block of Hickorygate Drive after reports of an assault. Investigators said the suspect — later identified as 32-year-old Aron Dwayne Thomas — pointed a gun at the resident as forced his way in and demanded money. According to deputies, one of the residents were able to push the suspect out and call 911.
When constable deputies arrived, they were able to quickly find the suspect and arrest him.
Thomas was charged with burglary with the intent to commit assault.
He was booked into the Harris County Jail.