This is an archived article and the information in the article may be outdated. Please look at the time stamp on the story to see when it was last updated.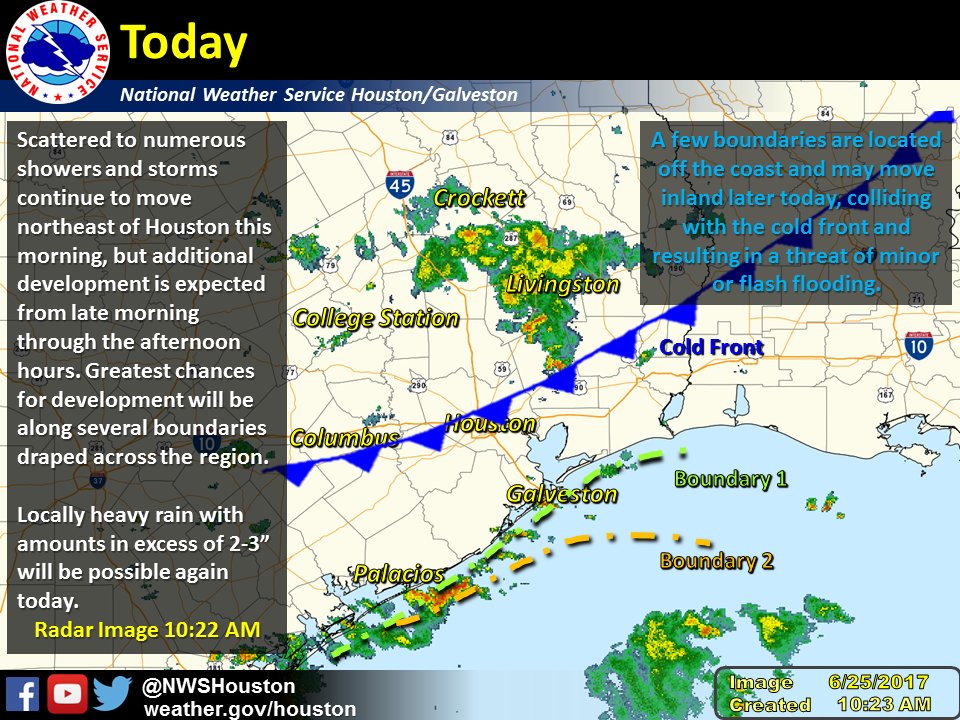 HOUSTON – The Nation Weather Service reports scattered showers and thunderstorms are ongoing and will probably continue over different parts of the area through northeast Houston.
Deep moisture remains in place across the region today, and rainfall can occur at anytime. However, precise timing is quite difficult beyond the first 6-12 hours.
In general, locations where it's raining this morning should see somewhat of a break as the focus shifts to areas where it hasn't rained in a while. That would point toward the northern half of the area later this morning and early afternoon. Then, if southern parts warm back up into the low-mid 80s, we could see some redevelopment there later.
Due to weak slow storm motion, very localized heavy rain is possible. Several inches of rain can fall in a short time period and produce street or small creek flooding. Heavy rain will possibly produce 2-3 inches today. Little change in the overall weather pattern is expected for the next couple days.