This is an archived article and the information in the article may be outdated. Please look at the time stamp on the story to see when it was last updated.
HOUSTON — Houston police have identified and charged one of two suspects wanted after an elderly man was fatally shot in an H-E-B parking lot in January, department officials announced Thursday.
Reginald Hawkins, 18, is charged with capital murder following the death of That Huu Le, 75.
The Houston Police Department released surveillance images of the suspect shortly after the shooting, but investigators weren't able to identify the teen as a suspect until recently.
Hawkins was already in custody for an unrelated case when he was charged in Le's murder on June 1.
On Jan. 20, police responded to an H-E-B in the 9800 block of Blackhawk Boulevard where investigators said two men approached Le as the victim was exiting his vehicle. One suspect reportedly shot Le multiple times during the altercation. The men then left the parking lot in a gold-colored car, according to officers.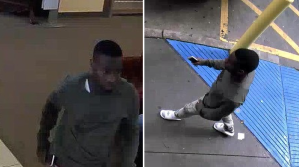 Le was taken to a nearby hospital where he later died.
Homicide detectives believe the suspects followed the victim from a bank parking lot shortly before the shooting. Bank surveillance photos show one of the suspects waiting in line but not making a transaction. The suspect eventually takes a seat as Le makes a withdrawl.
Anyone with information on the identity of the second suspect, please contact the HPD Homicide Division at 713-308-3600 or Crime Stoppers at 713-222-TIPS.