This is an archived article and the information in the article may be outdated. Please look at the time stamp on the story to see when it was last updated.
HARRIS COUNTY, Texas — A Cypress-Fairbanks ISD teacher has been arrested after investigators said she admitted to having multiple sexual encounters with a 15-year-old student over the summer break.
Michelle Schiffer, 23, is charged with improper relationship with a student. The suspect is a world history teacher at Cypress Springs High School.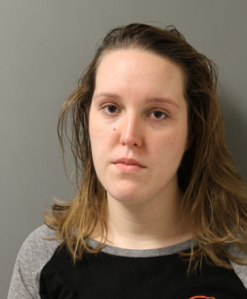 The district was notified of the relationship after an anonymous tipsters reported it to the school's principal on Nov. 10. The administrator immediately turned the information over to Cy-Fair ISD Police.
During an investigation, officers found the student and teacher, who allegedly confessed to being romantically involved. According to police, the student told police he had made plans to meet with Schiffer at a Chick-fil-A before going to an apartment, where the two engaged in sexual activity.
The student also claims Schiffer picked him up once at a park, and then they drove around the neighborhood before having sex in a parking lot.
According to police, Schiffer confirmed the student's allegations during an interview— adding that they once had sex at her friend's apartment. Schiffer also confessed to smoking marijuana in her car with the teen, officers said.
It's possible, Schiffer may first additional charges.