This is an archived article and the information in the article may be outdated. Please look at the time stamp on the story to see when it was last updated.
HOUSTON — The Fort Bend County Sheriff's Office is searching for at least two suspects accused of robbing a Cricket Wireless store at gunpoint over the weekend, according to investigators.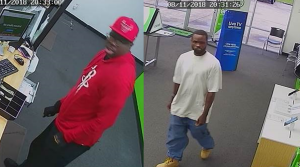 The men reportedly targeted the phone store in the 9400 block of Highway 6 South around 8 p.m. Saturday. Investigators said the suspects walked into the business and asked about cell phones. While the employee was behind the counter, one of the suspects pulled out a gun and demanded money.
The employee was forced to open the cash register.  One suspect pulled money from the register, while the other held a gun to the employee's neck, deputies said.
The suspects allegedly stole 30 cell phones in addition to the cash.
One suspect is believed to be between 23 and 30 years old. He is about 6 feet 6 inches tall and weighs between 250 to 300 pounds. The man was wearing  black gloves, a red Chicago Bulls hat, a red Rockets hoodie, black jogger-style pants and glasses. He also had a skin pigmentation on his lips, investigators said.
The other suspect stood at about 5 feet 8 inches tall. He weighs about 165 pounds, has black hair and is between 23 and 30 years of age. He was wearing a white shirt, blue pants and tan Timberland-type boots.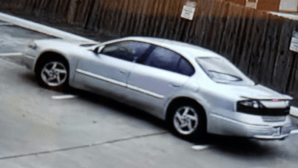 Anyone who has information on this crime or any other crimes is asked to call Fort Bend County Crime Stoppers, Inc. The agency is offering a cash reward for information leading to an arrest or charging of the suspects.