This is an archived article and the information in the article may be outdated. Please look at the time stamp on the story to see when it was last updated.
HOUSTON — Twenty-two suspects have been charged following an illegal game room sting operation in the Chinatown area, according to the Harris County District Attorney's Office on Wednesday. Among those arrested were the game room owners, several employees and two former Houston police officers.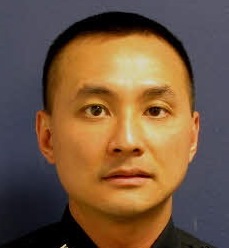 The charges range from money laundering, gambling promotion to engaging in organized crime. Officers said more than $2.3 million in illegal proceeds were also seized. District Attorney Kim Ogg said the sting is the result of a year-long investigation led by the Houston Police Department into gambling establishments in the area— primarily shopping centers along Bellaire Boulevard.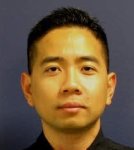 Larry Nguyen and Huy Ly were identified as the two former officers arrested. Officials said Nguyen and Ly financed a white 2016 Lamborghini Huracan , a Lexus and other luxury items at the behest of a gambling-hall owner who wanted to be able to spend his money without drawing attention from authorities.
Ly reportedly financed Lamborghini  through the Houston Police Federal Credit Union. He is accused of making a $60,000 down payment on the sports car and financing the remaining $150,000 through $2,600 per month payments to the credit union.
Nguyen bought a 2017 Lexus GX 460 for Vo. Nguyen made a down payment of about $15,000 and financed the remaining $43,000 through Bank of America.
In February, the suspects resigned from HPD when confronted about the allegations and were charged with money laundering. Investigators claimed Nguyen and Ly acted as "straw purchasers" for Tim Vo, the owner of Memory Cafe. The men allegedly bough items on Vo's behalf so that his spending would not attract the attention of law enforcement, officials said.
"We are in the business of the pursuit of justice," HPD Chief Art Acevedo said. "And the pursuit of justice requires us to be blind in our pursuit."
The former officers face five years to life if convicted.
"Organized crime groups care more about money than anything else, and we took millions of dollars from them," Ogg said. "They were in business to make money, and these former officers are charged with helping them spend their illegal proceeds by making dirty money look clean."
Other gambling rooms exposed during the investigation include Super Lucky Game, T1 Game Room, T7 Game Room Double Jackpot and JC Game Room.
The following suspects were charged after a crime bust at Memory Cafe at 21168 Bellaire Boulevard Ste. 388:
Thien Hoai Vo, also known as "Tim Vo" (owner)
Nga Ngoc Nguyen
Khanh Quynh
Nguyen Tran                                 
Cindy Van
The following suspects were charged after a crime bust at Super Lucky Game at 21313 Bellaire Boulevard Ste. B:
Tan Van Ho (owner)
Tuyet-Xuan Thi Ho (owner)
Tuan Ngoc Van Do
Steven Sech Vong
Tan Sech Vong
Lai Minh Lam
The remaining suspects were also charged:
Yi Fu Yang (owner)
Hong Zhang (owner)
Cai Chen
Wen Wu Liu (owner)
Bing Xu
Yi Zhang
Ying Lin
Mei Hsiang Conley
Xiaomeng Cao
This slideshow requires JavaScript.
"Illegal gambling game rooms in general are magnets for crime," Ogg said.
"Cash is how business is done. Owners rarely report crimes— ancillary crimes, shootings, murders even, extortion, are spin-offs of the gambling criminal industry."
She added that illegal gambling fuels crime that threaten's public safety by endangering  residents in the surrounding community.
"Just know this," Acevedo said. "It is not a victim-less crime. It creates an environment that brings a lot of other criminal activity."