This is an archived article and the information in the article may be outdated. Please look at the time stamp on the story to see when it was last updated.
HARRIS COUNTY, Texas — The Harris County Sheriff's Office is searching for the hit-and-run driver responsible for killing a woman in the northwest Houston area.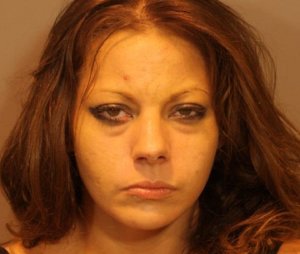 Investigators said Brittany Nicole Spears was walking the northbound lanes of the 14000 block of SH 249 on Oct. 26 when she was struck by a vehicle traveling in the same direction.
The driver left the crash without stopping and giving the victim aid, deputies said.
Spears died at the scene because of injuries she sustained during the crash, according to the sheriff's office.
The suspect's vehicle is described as a 2005 to 2011 black Toyota Tacoma with front end damage, deputies said.
Crime Stoppers will pay up to $5,000 for information leading to the charging or arrest of the suspect in this case. Information may be reported by calling 713-222-TIPS (8477) or submitted online at http://www.crime-stoppers.org. All tipsters remain anonymous.