This is an archived article and the information in the article may be outdated. Please look at the time stamp on the story to see when it was last updated.
HOUSTON — It's a new year and a fresh start for relationships.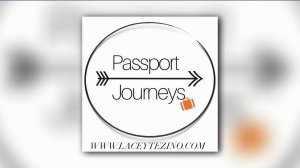 Lacey Tezino,  founder of Passport Journeys,  is helping mothers and daughters build a stronger relationship this year. Tezino's activity book is a tool to guide mothers and daughters through a 12 month journey to a closer relationship with one activity per month. ​This journey requires the mother and daughter to be in the same location each month, and lays out the needs for each activity.
Tezino sat down with CW39's Maggie Flecknoe to talk more about her own journey and how she wants to help other mothers and daughters.
Click here to get your own "passport".