This is an archived article and the information in the article may be outdated. Please look at the time stamp on the story to see when it was last updated.
HOUSTON -- Here's some Monday motivation for you,  if your New Year's resolution is to lose weight we may have the diet just for you! The Keto Diet.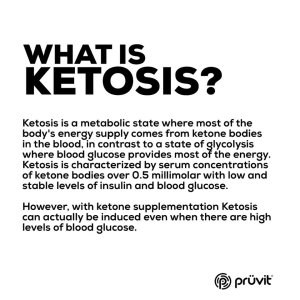 But what is it and more importantly does it work?
Theresa Roemer and Amanda Abiassi, Keto and Prüvit promoters, sat down with CW39's Maggie Flecknoe to provide some "Keto Klarity" and tell us how you can simply sip the pounds away with Prüvit's proprietary formula, KETO//OS®.
It is the first natural consumer product on the market to provide elevated blood ketone levels to the body. It has been researched, tested, and doctor approved.
And it's not just about weight loss. According to Roemer and Abiassi there are several other health benefits. For instance better sleep, clarity, mood, energy, strength and more.
If you would like to learn more or start your weight loss journey contact either Roemer or Abiassi.
Cheers to a new year and new you!