This is an archived article and the information in the article may be outdated. Please look at the time stamp on the story to see when it was last updated.
HOUSTON–George and Barbara Bush are well known throughout the world for being a former President and First Lady of the U.S. but in Texas they are royalty.
June 12, marks the 93rd birthday of president Bush and social media has been letting him feel the love.
Today is your yearly reminder that George H. W. Bush, is way cooler than you are. #HappyBirthday41 pic.twitter.com/3jJ7Vv8tla

— Justin (@YoJustinKing) June 12, 2017
Wishing our 41st U.S. President, George H. W. Bush, a very happy 93rd birthday today! pic.twitter.com/sJU7SPPZbS

— Future Female Leaders (@FFL_of_America) June 12, 2017
HAPPY 93RD BDAY TO THE CUTEST MAN ON THIS PLANET, GEORGE H.W. BUSH

— bitch (@AshlynNikles) June 12, 2017
To commemorate his special day NewsFix decided to dig up some fun facts about the president.
Here are some cool things about Bush, lovingly referred to as Mr. 41 by fans, that you may not know:
Although a devout Texan Bush is a native of Greenwich, Connecticut. He did not move to Texas until he was 26-years-old and married with children.
Bush's nickname growing up was Poppy.
Famous line from a speech, "Read my lips: no new taxes."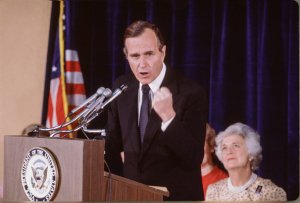 Bush's presidency included the fall of the Berlin Wall and the collapse of Soviet Union.
Bush combined the Civil Rights Act of 1866 and the Civil Rights Act of 1964 to create a new and improved version in 1991.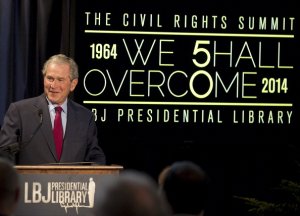 President Bush created the Daily Point of Light Award in 1989 to recognize ordinary Americans from all walks of life taking direct and consequential voluntary action in their communities to solve serious social problems.
Bush has been married to Barbara for 72 years.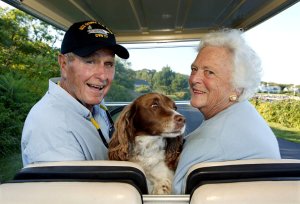 The Bush's have 5 children but many do not know that they had a daughter named Pauline that died of Leukemia at 4-years-old.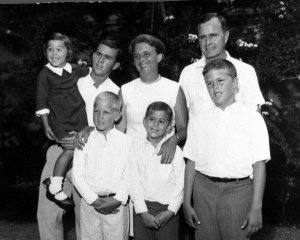 Bush and Barbara Bush's birthdays are four days apart. Barbara celebrated her 92nd birthday on June 8th.