This is an archived article and the information in the article may be outdated. Please look at the time stamp on the story to see when it was last updated.
HOUSTON — The 59th Grammy Awards was filled with funny anecdotes, strong political sub text and heartfelt tributes. There were many special moments, and lots of chatter on social media, but some moments stood out more than others. A certain moment in particular lit up social media following Beyoncé's 2017 Grammy performance. The illuminati conspiracy theorists wasted no time posting illuminati symbolism surrounding the mommy-of-twins-to-be's now infamous performance.
Beyoncé has been plagued with Illuminati rumors for years, and went out of her way to acknowledge her critics on her latest album "Lemonade." In the song "Formation," which took home the Grammy Award for "Best Music Video" on Sunday night, Queen Bey addressed her doubters with the line; "Y'all haters corny with that Illuminati mess."
With such blatant dismissal of illuminati beliefs, anti bey-hiver's are still not convinced.
Illuminati hashtags and memes dissected every minute of the 22-time Grammy Award winner's performance with posts.


The Youtuber "A Call For An Uprising" posted a meme of Beyoncé with the caption Grammy Awards 2017 Illuminati exposed, and according to Illuminati Watcher.com Beyoncé's performance was actually an illuminati ritual that was demonstrated by Rihanna in the past.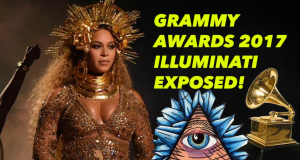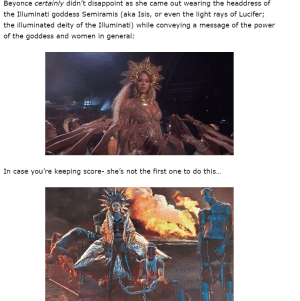 Some even went as far as to insinuate that Adele refused to accept the Album of the Year Award in honor of Beyoncé's wonderful work on the "Lemonade" album as an offering to the "Queen" and her illuminate family.
[protected-iframe id="44a60e4220d9c53429d5c315eee24571-40471470-116696630″ info="https://www.facebook.com/plugins/video.php?href=https%3A%2F%2Fwww.facebook.com%2FHollywoodReporter%2Fvideos%2F10154156384062750%2F&show_text=0&width=560″ width="560″ height="315″ frameborder="0″ style="border:none;overflow:hidden" scrolling="no"]
Of course the bey-hiver's would not be stopped as they dismissed any association of Queen Bey and the Illuminati. Beyoncé fans were quick to note the connection of Beyoncé's performance and the Nigerian Goddess of fertility and sexuality. Beyoncé first mentioned the Goddess known as Oshun when she announced the birth of her twins via Instagram with the poem "I have three Hearts" by Warsan Shire.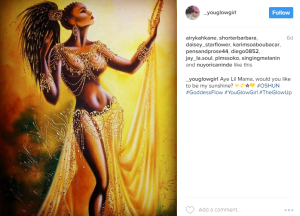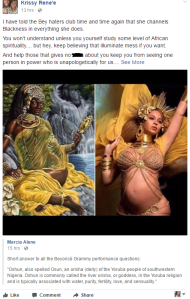 Obviously, the Beyoncé illuminati conspiracy was not solved, but hopefully this clears up some of the performance questions that left many of us questioning Bey's artistic creativity. Stop drinking the illuminati Kool-Aid!