This is an archived article and the information in the article may be outdated. Please look at the time stamp on the story to see when it was last updated.
BEIJING — An explosion at a factory killed at least two people and caused several buildings to collapse in eastern China, state media reported.
The blast took place at 9 a.m. Sunday local time (10 p.m Saturday ET) in the port city of Ningbo, Zhejiang province, Xinhua news agency reported.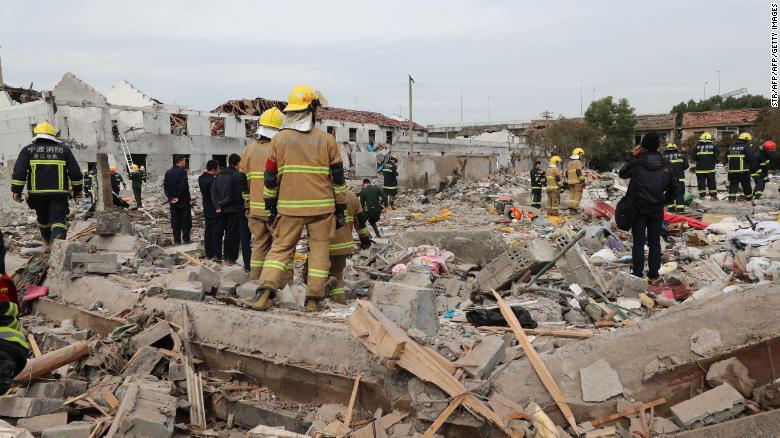 Sixteen people remain hospitalized, officials said.
Emergency and rescue responders have been deployed to the scene.
No one lived at the site of the explosion, but garbage collectors may have working inside the factory at the time of the blast, according to People's Daily, the official newspaper of China's Communist Party.
The cause of the explosion is not yet known. An investigation is underway.