This is an archived article and the information in the article may be outdated. Please look at the time stamp on the story to see when it was last updated.
(CNN)In a night of many firsts, several minority and LGBT candidates won local elections that echoed the blue wave in which Democrats won races large and small.
Two openly transgender candidates won races as well as the first Sikh mayor in New Jersey and first African-American mayors in major cities.
First openly transgender state lawmaker elected in Virginia
Danica Roem defeated incumbent delegate Bob Marshall, who had been elected 13 times over 26 years, for a seat in the Virginia House of Delegates. When Roem takes office, she will be the first openly transgender candidate to be elected and serve in a state legislative body.
Althea Garrison, elected in Massachusetts, was the first openly transgender person to serve in a state legislature, but did not campaign as an openly transgender person during her race in 1992.
The race between Roem and Marshall to represent Virginia's 13th district, which encompasses Prince William County and Manassas Park, had been rooted in ideological opposites.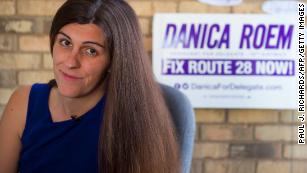 Marshall had been at odds with LGBT issues and had proposed a state bill in 2015 that would allow anyonewho has a license with the state to refuse services to gay people and earlier this year introduced a bill to restrict transgender people's access to public restrooms, CNN local affiliates reported.
Roem was open about her gender identity and had backing from LGBT groups.
"To every person who has ever been singled out, who has ever been stigmatized, who has ever been the misfit, who's ever been the kid in the corner, who's ever needed someone to stand up for them when they didn't have a voice of their own because there is no one else with them, this one is for you," she told her supporters Tuesday night.
Prior to running for office, Roem worked as a journalist.
First openly transgender person of color elected to public office