This is an archived article and the information in the article may be outdated. Please look at the time stamp on the story to see when it was last updated.
NEW YORK — What's the fate of the "Furious"? Possibly the biggest global opening in movie history.
"The Fate of the Furious," the eighth installment of the popular "Fast and Furious" series, opens in the U.S. and 63 international markets, including China, the U.K. and Mexico, this weekend.
It's on track to gross more than $530 million worldwide, according to producer Universal Pictures.
That would break the global box office record held by Disney's "Star Wars: The Force Awakens," which brought in $529 million globally in 2015. (Yet, to be fair to the galaxy far, far away, "Force Awakens" didn't open in the world's second largest market, China, until a month after it was released.)
So far the film, which opened Thursday night in North America, has brought in $194.8 million worldwide, including $45.6 million on opening day in the United States. The early totals have pushed the 16-year-old series above the $4 billion mark overall.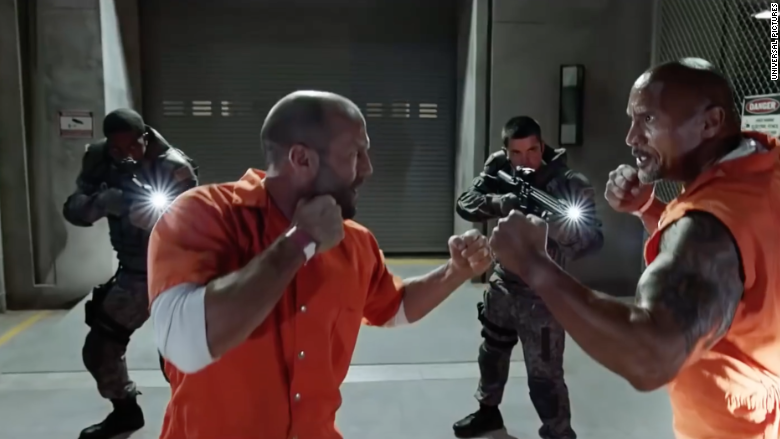 It's no shock that the film is a hit with international audiences. For the first seven films in the franchise, 67% of ticket sales came from abroad, especially China. In that market, it took 2015's "Furious 7" only eight days to gross $250 million.
The latest film, which stars Vin Diesel and Dwayne "The Rock" Johnson, is already breaking records in China. "Fate" has nabbed the country's record for biggest single day ever and is projected to have the biggest three-day opening of all time in China as well.
"Once again, the 'Furious' franchise has come off the line faster than ever before," said Shawn Robbins, chief analyst at Boxoffice.com.
Time will tell if "Fate" crosses the finish line on Sunday with a new global record, but so far the film is driving in the right direction.