This is an archived article and the information in the article may be outdated. Please look at the time stamp on the story to see when it was last updated.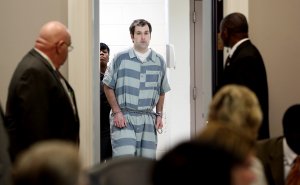 CHARLESTON, S.C. — South Carolina is on high alert as a high profile and racially charged murder trail begins.
Selection of the jury that will decide the fate of a white former police officer accused of murdering an unarmed black man last year is underway in north Charleston.
Walter Scott was a 50-year-old father of four children who was killed following a routine traffic stop. Michael Slager is the former cop on trial. He pulled Scott over for a busted tail light. While dashcam video shows Scott running away, a secondary footage taken by a bystander is what blew the case wide open.
The video clearly captures the violent end when Slager fires at Scott eight times as he runs away with his back turned to the officer. Scott died at the scene — a mere feet from Slager and the nearby witness.
Slager's attorney said other parts of the video show a fight between the two men and a struggle over the officer's taser. The graphic video is a key piece of evidence, experts say. Slager was quickly fired and indicted for murder.
The video quickly went viral, sparking outrage and protests across the country.
Civil rights groups, city officials and local clergy fear the same racial tension may be re-ignited as the trail moves forward. These groups encourage residents to report anything that doesn't feel right, to have in the justice system, and above all, remain calm.
Which sometimes is easier said than done.