This is an archived article and the information in the article may be outdated. Please look at the time stamp on the story to see when it was last updated.
HOUSTON– A 2012 study in the Business Times proved that you could save over $2,000 by bringing your lunch to work.
This means that taking 30 minutes at night to pack a lunch might actually help you pay for that dream vacation or the car you've always wanted.
Now imagine working hard to craft the perfect work lunch for yourself, only to have it stolen by a fridge jerk.
This ever happen to you?
It's a real problem plaguing offices everywhere and work fridge victims are fighting back. One worker even padlocked his milk.
https://twitter.com/kevak1969/status/874192931212734464
https://twitter.com/k_hua/status/874311628560375808
After seeing these hangry social media posts we decided to compile a list of the most effective ways to to stop work fridge food thefts.
Try getting a mini fridge for your office. If you share an office get one small enough to fit under your desk.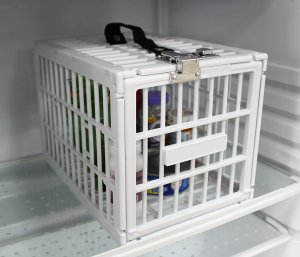 Get a food locker for the office fridge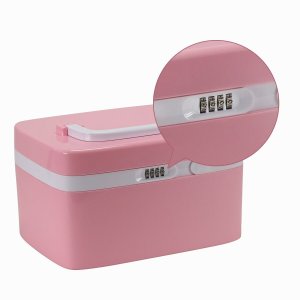 This EVERTOP Medicine Cabinet can also provide a creative way to keep the food thieves out.
If all else fails the Omnimed 183005 Refrigerator Box Locker is a sure way to deter any food thief