This is an archived article and the information in the article may be outdated. Please look at the time stamp on the story to see when it was last updated.
HOUSTON — At first, it sounds like a dream come true: NASA is hiring a 'planetary protection officer' to save Earth from aliens. It's a position most would be happy to fill, especially with a possible six-figure salary of up to $187,000 a year and 'secret' security clearance.
However, the offer isn't what it appearance to be on the surface.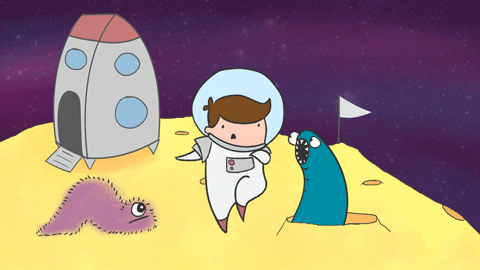 Yes, administrators recently posted a job position on the federal hiring website related to protection from aliens…as in alien materials. The position, which has caught the attention of many, is within NASA's Office of Safety and Mission Assurance for Planetary Protection.
As it's stated on the website:
"Planetary protection is concerned with the avoidance of organic-constituent and biological contamination in human and robotic space exploration. NASA maintains policies for planetary protection applicable to all space flight missions that may intentionally or unintentionally carry Earth organisms and organic constituents to the planets or other solar system bodies, and any mission employing spacecraft, which are intended to return to Earth and its biosphere with samples from extraterrestrial targets of exploration."
The position is available to all U.S. citizens and nationals, and the organization will be accepting application until Aug. 14.
The officer's primary responsibilities include overseeing the enforcement of planetary protection policies during NASA's space flight missions, supporting the Safety and Mission Assurance Technical Authority and advising all senior officials on matters pertaining to planetary protection. The officer will also act as a liaison between NASA and outside organizations on matters related to planetary protection.
Basically, the officer will not be armed with a laser beam or sleek, high-altitude space craft. Oh, sweet Orions belt! That's a little more bureaucratic than what we were expecting.
But if you're still interested, the posts says other daily tasks include:
Leads planning and coordination of activities related to NASA mission planetary protection needs.
Leads independent evaluation of, and provides advice regarding, compliance by robotic and human spaceflight missions with NASA planetary protection policies, statutory requirements and international obligations.
Advises the Chief, SMA and other officials regarding the merit and implications of programmatic decisions involving risks to planetary protection objectives.
In coordination with relevant offices, leads interactions with COSPAR, National Academies, and advisory committees on planetary protection matters.
Recommends and leads the preparation of new or revised NASA standards and directives in accordance with established processes and guidelines.