This is an archived article and the information in the article may be outdated. Please look at the time stamp on the story to see when it was last updated.
(CNN) — White House press secretary Sean Spicer told reporters Tuesday that a gas attack in a rebel-controlled area of Syria was perpetrated by the forces tied to Syrian President Bashar al-Assad and are a "consequence of the past administration's weakness and irresolution."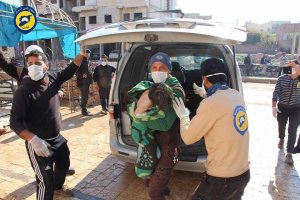 "Today's chemical attack in Syria against innocent people including women and children is reprehensible and cannot be ignored by the civilized world," Spicer said. "These heinous actions by the Bashar al-Assad regime are a consequence of the past administration's weakness and irresolution."
Spicer added: "President (Barack) Obama said in 2012 he would establish a red line against the use of chemical weapons and then did nothing. The United States stands with our allies across the globe to condemn this intolerable act."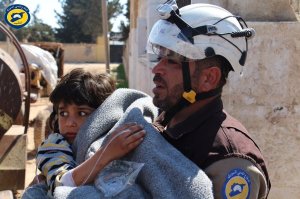 Despite the attack, the Trump administration has said that it is up to the people of Syria to pick a leader and that their priority is not getting Assad out of office.
Secretary of State Rex Tillerson said on a trip to Turkey that the "longer-term status of President Assad will be decided by the Syrian people."
And in New York, US Ambassador to the UN Nikki Haley was even stronger about the Trump administration's decision not to push for Assad's departure.
"Our priority is no longer to sit and focus on getting Assad out," Haley told wire reporters last week, according to AFP.
"Do we think he's a hindrance? Yes," she said. "Are we going to sit there and focus on getting him out? No."