This is an archived article and the information in the article may be outdated. Please look at the time stamp on the story to see when it was last updated.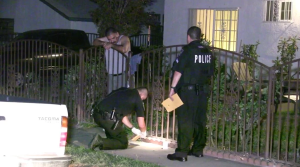 Three boys were injured during a Fourth of July celebration Tuesday night in San Bernardino.
Police were called to the 2300 block of Cedar Street about 8:40 p.m. to assist fire crews with a medical aid call regarding three boys injured as a result of an aerosol canister explosion, San Bernardino Police Department Lt. Mike Madden said.
The victims were 8, 9 and 10 years old, Madden said.
"The injuries ranged from superficial facial and appendage injuries, to more serious injuries to include potential loss of appendages," Madden said.
The boys are all believed to be neighbors living on the same street.
Multiple adults were in the area but authorities were still investigating whether the boys were being supervised at the time of the incident.
"This is just yet another example of how dangerous fireworks can be," Madden said.