This is an archived article and the information in the article may be outdated. Please look at the time stamp on the story to see when it was last updated.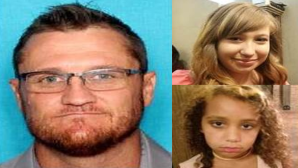 ROUND ROCK, Texas — An Amber Alert has been issued after two girls were reported missing Saturday in the Round Rock area. Texas officials said the girls disappeared following a welfare check at the victims home, where a dead body was found.
Lilianais Griffith, 14, and Luluvioletta Bandera-magret, 7, are believed to be in extreme danger.
Investigators said Terry Miles, 45, is wanted in connection to their disappearance. He is 6 feet 2 inches tall and weighs about 200 pounds. He has brown hair, hazel eyes, glasses and a beard.
Police said he may be driving a gray Hyundai Accent with a hatchback, white sticker on the back window and Texas license plate JGH9845.
The deceased victim is only described as an adult female. Her relationship to the children is unclear.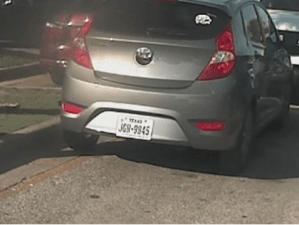 Luluvioletta is 4 feet 5 inches tall and weighs around 75 pounds. She has brown hair and brown eyes.
Lilianais is 5 feet tall and weighs around 100 pounds. She has light brown hair, brown eyes, braces and a stud on the right side of her nose.
Police said it is possible the suspect and group may have crossed state lines.
Anyone with information is urged to call 911 immediately. The Round Rock Police Department is also available to receive tips at 512-218-5516.