This is an archived article and the information in the article may be outdated. Please look at the time stamp on the story to see when it was last updated.
DALLAS -- "There's a lot of grief. It was hard to walk through these doors this morning," Chris Chism said Sunday at Dallas' Cathedral of Hope.
It's rare that you associate bow ties with grief, but the death of church mainstay Lee Covington was reason enough at Cathedral of Hope.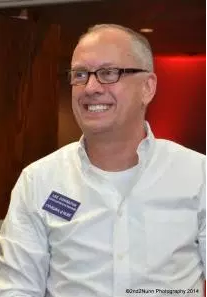 "Lee wore bow ties every single day of the week," Cathedral of Hope Senior Pastor Rev. Dr. Neil Cazares-Thomas told CW33 in Dallas. "In honor of him and of this tragic, tragic circumstance, we decided that people were welcome to wear bow ties this morning."
Covington was found dead in his condo Friday evening. The cause of death according to the Dallas County Medical Examiner's Office was homicide due to suffocation and asphyxiation from duct tape wrapped over his nose and mouth.
Yevin Rushing, 2,  is in jail charged with capital murder.
This cases leaves a lot of questions, though. The Dallas County arrest affidavit says, "Suspect Rushing admitted...that he met Complainant Covington on Craigslist and went to Complainant Covington's condominium..."
Why? That part is redacted from the Police report.
Covington's friends say that part of the story doesn't matter anyway.
"No matter what comes out or what's said, Lee was an amazing man, and he lived his life for others," Chism said.
Another oddity in the case came after Covington's death.
"Suspect Rushing was also observed driving a U-Haul truck in the parking lot of the offense location and walking pass (sic) the back door while Dallas Police were processing the crime scene. Suspect Rushing admitted that he drove the U-Haul truck to the offense location and left after seeing the Police at the location," the affidavit said.
At the Cathedral, the pastor's executive assistant and gatekeeper will be missed.
"I never heard a bad word come from him, never a cross word," Rev. Dr. Cazares-Thomas said. "He was just one of life's gentle gentlemen."
Rushing is in jail with a $500,000 bond.