This is an archived article and the information in the article may be outdated. Please look at the time stamp on the story to see when it was last updated.
HARRIS COUNTY, Texas — The Harris County Pct. 1 Constable's Office has made an arrest after nearly nearly $30,000 in merchandise was stolen from more than a dozen Home Depot stores throughout the Greater Houston area.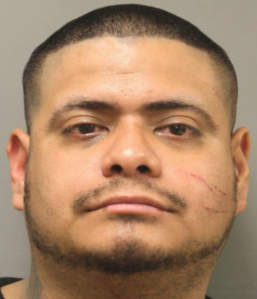 Investigators said at least 15 locations have reported missing items including generators, welding equipment, chainsaws and paint sprayers. Deputies said the thefts were committed by a single suspect identified as Juan Carlos Lopez, 32.
"From what I understand, he was taking the price tags off of cheaper items, putting them on the expensive items, paying for them pennies on the dollar and then walking out the door," Deputy Joe Bowden said. "Taking them straight to the pawn shop."
Lopez is charged with third degree felony theft.
Officers were able to find some of the stolen merchandise at a Cash America Pawn shop in the 9400 block of Jensen, according to the constable's office.
"Precinct 1 prides itself on upholding the law," Constable Alan Rosen said. "Stealing, especially in cases of this magnitude, will not be tolerated."
This is an active investigation and more charges may be filed, deputies said.
Investigators say man stole > $30k worth of goods from 15 @HomeDepot stores around Houston. Some of it recovered by @Pct1Constable Deputy Joe Bowden. Details to follow. pic.twitter.com/HSb75N3csN

— Constable Alan Rosen Harris County Pct. 1 (@Pct1Constable) June 21, 2018