This is an archived article and the information in the article may be outdated. Please look at the time stamp on the story to see when it was last updated.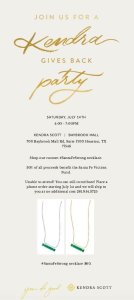 HOUSTON — There are two ways to contribute and help Santa Fe victims over the weekend.
On Saturday, jewelry designer Kendra Scott is hosting a "Kendra Gives Back" party at Baybrook Mall from 4 p.m. to 7 p.m.
Kendra Scott is offering a custom-designed "Santa Fe Strong" necklace in gold or silver for $60. Thirty percent of all sales will go to the victims and their families. The company's goal is to raise $9,000.
On Sunday, Santa Fe High School's Class of 2008 is hosting a benefit concert at the Galveston County Fairgrounds from 11 a.m. to 10 p.m.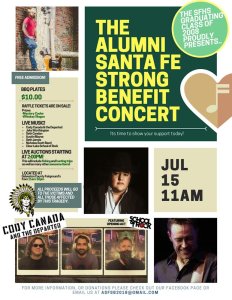 It's free to attend and barbecue plates will sold for $10 each. All proceeds will go to the victims of the Santa Fe shooting.