This is an archived article and the information in the article may be outdated. Please look at the time stamp on the story to see when it was last updated.
FORT BEND COUNTY, Texas — Thousands of dollars in drugs were confiscated and one person was arrested early Friday after narcotics task force officers raided a home early Friday in the Sugar Land area, the Fort Bend County Sheriff's Office confirmed.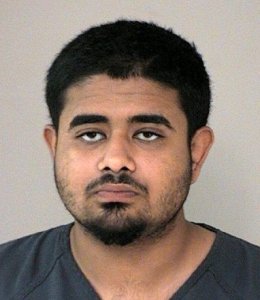 Faraz Shaikh, 20, is charged with felony possession of marijuana and money laundering. All charges were committed in a Drug Free Zone, deputies said.
The department's narcotics task force executed a search warrant at a house in the 10000 block of Sugarbridge Trail.
The sheriff's office also confiscated 6.5 pounds of marijuana, 198 THC vapes, Xanax and a more than $7,000 cash. The seized substances have an estimated street value of about $33,000.
During the past several months, the sheriff's office said task force officers have conducted numerous undercover operations focused on identifying sources of supply of marijuana and illicit THC extracts sold and distributed in the incorporated and unincorporated areas of Fort Bend County.
"Our Narcotics Task Force continues to show great results against the war on drugs," Sheriff Troy Nehls said.