This is an archived article and the information in the article may be outdated. Please look at the time stamp on the story to see when it was last updated.
FRIENDSWOOD, Texas — A local driver was recently taken into custody by an officer responding to a traffic accident after the suspect was found pleasuring himself while watching school children at a busy crosswalk in Friendswood, according to local police.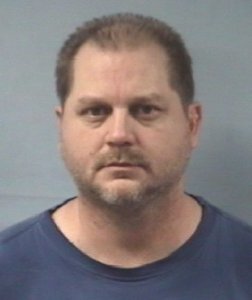 Stacy Lee Mince, 45, is charged with indecent exposure.
Mince was taken in after an officer responded to a traffic accident Thursday involving a black pickup truck and a blue car in the 3200 block of FM 528 at 8:40 a.m.
The officer had been informed both drivers had moved their vehicles to the empty parking lot of a nearby Walgreens. When the officer arrived at the scene, he mistook the suspect's vehicle— also a black pickup truck— for the one involved in the accident.
The officer approached the third vehicle and was shocked to find the driver, reportedly Mince, masturbating while watching the school crossing guard and students walking through the intersection at W. Bay Area Boulevard.
The officer knocked on the window, causing the driver to stop what he was doing and pull up his shorts.
Mince was taken to jail. His bond was set at $2,000.
The police department noted the suspect was in a parking lot where children were walking and riding their bikes to school.
It turned out the actual vehicles involved in the traffic accident were parked on the opposite side of the Walgreens.