This is an archived article and the information in the article may be outdated. Please look at the time stamp on the story to see when it was last updated.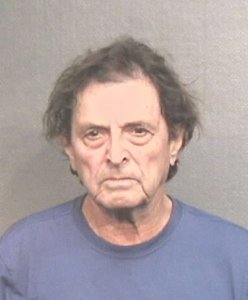 HOUSTON — Local police have identified a man arrested and charged after his wife was found dead on the Fourth of July, the Houston Police Department announced Monday.
Francisco Garza Olazaran, 67, is charged with capital murder.
HPD responded to an assault call around 9:55 a.m. at a residence in the 7000 block of Harrisburg Boulevard. There, officers found Maria Olazaran, 63, unresponsive and sitting in a vehicle with her husband.
The victim was taken to St. Joseph's Medical Center where she was pronounced dead.
The Harris County Institute of Forensic Sciences later determined Maria Olzaran died from manual strangulation.
HPD homicide detectives spoke with Francisco Olazaran and he admitted to his involvement in his wife's death, police said. He was taken into custody and charged.