This is an archived article and the information in the article may be outdated. Please look at the time stamp on the story to see when it was last updated.
HOUSTON — An armed driver accused of firing at multiple people as they tried to escape a road rage incident in north Houston remains on the run, the Harris County Pct. 4 Constable's Office announced Tuesday.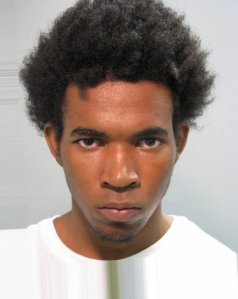 Zavier Lucas, 18, is charged with aggravated assault using a deadly weapon.
On Monday, constable deputies responded to the 23900 block of Glengate Drive in reference to a road rage call. The victims claim they were being chased by a man known to them by nickname as "Zae," according to deputies.
Lucus is accused of chasing the victims near Aldine Westfield Road and Woodriver Drive. Investigators said the driver was trying to escape when she lost control of her vehicle, struck a curb and then crashed. The passengers jumped out of the vehicle and tried to escape on foot, but they were met with gunfire.
The constable's office said one of the passengers was shot in the ankle.
If you have any information regarding his whereabouts, you are urged to call Precinct Four dispatch or other local law enforcement.