This is an archived article and the information in the article may be outdated. Please look at the time stamp on the story to see when it was last updated.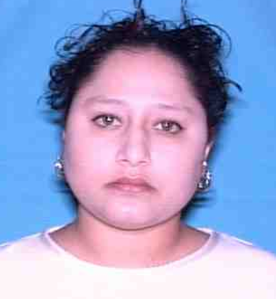 PEARLAND, Texas — Pearland police were forced to break in a car window after an allegedly drunken driver refused to get out of her vehicle following a lengthy chase early Thursday across the south Houston area.
Ana Sotelo, 40, is charged with evading arrest in a motor vehicle and DWI.
The suspect was first spotted at 4:30 a.m. after she reportedly committed a traffic violation on Main Street near Magnolia Avenue. Investigators said the officers noticed Sotelo was intoxicated and asked her to step out of the vehicle, at which time, the suspect sped off.
Police tried to stop the vehicle by using a tire deflation device, which popped three of the vehicle's tires. Sotelo continued to drive until she came to a complete stop near Telephone Road and Belfort.
Investigators said the suspect refused to get out of her vehicle, forcing the police officers to break out the vehicle's driver-side window.
Sotelo was immediately arrested.