This is an archived article and the information in the article may be outdated. Please look at the time stamp on the story to see when it was last updated.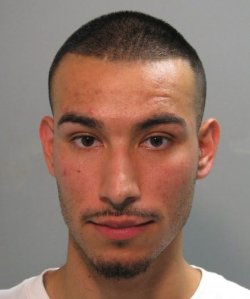 SPRING, Texas — A suspect is out on bond Monday after officers found narcotics, a loaded firearm and a large sum of cash inside his vehicle over the weekend in the Spring area, according to the Harris County Pct. 4 Constable's Office.
Aaron Perez is charged with possession of a controlled substance.
On Sunday, constable deputies responded to reports of a suspicious vehicle near the 2330 block of Whispering Willow Drive. Investigators quickly found the car and identified Perez as the driver.
Marijuana, hydrocodone and THC oil were among the illegal substances confiscated from the suspect's vehicle, according to the constable's office.
Perez was taken to the Harris County Jail, where he has since been released on a $10,000 bond.