This is an archived article and the information in the article may be outdated. Please look at the time stamp on the story to see when it was last updated.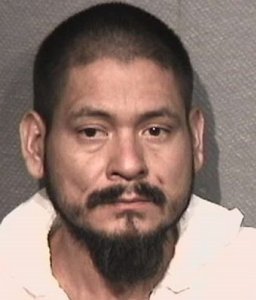 HOUSTON — An arrest has been made following the shooting death of a 70-year-old man at a mechanic shop in Third Ward over the weekend, according to the Houston Police Department.
Eliud Echeverria, 40, is charged with murder after the death of Adolfo Sanchez.
Officers responded to a shooting call in the 2300 block of Berry Street around 6:30 p.m. Thursday.  Investigators said Sanchez was found inside the shop with a gunshot wound to the head.
The victim was taken to Lyndon B. Johnson General Hospital where was pronounced dead the following day.
The gunman was eventually identified as Echeverria who was taken into custody Friday without incident, police said.
The motive for the shooting is still unknown.