This is an archived article and the information in the article may be outdated. Please look at the time stamp on the story to see when it was last updated.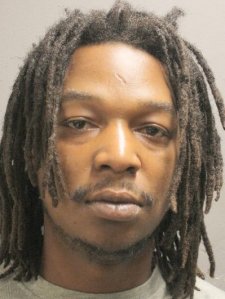 HOUSTON — A drive-by shooting suspect has been arrested after he allegedly targeted a man trying to help a woman leave an abusive relationship, the Harris County Pct. 4 Constable's Office said.
Michael Richard, 28, is charged with aggravated assault.
On Sunday, constable deputies responded to the 21600 block of Dawn Timbers. Investigators said Richard pointed two handguns at the victim, firing multiple shots at him from a moving vehicle. Richard was later identified as the alleged shooter by several witnesses, deputies said.
The sheriff's office said Richard was retaliating against the man for trying to help a woman escape a potentially physically abusive partner. The suspect's connection to the woman has not been confirmed.
Richard was booked into the Harris County Jail and his bond was set at $40,000.
The victim's current condition has not been released.