This is an archived article and the information in the article may be outdated. Please look at the time stamp on the story to see when it was last updated.
HOUSTON — U.S. Marshals have arrested a fugitive charged in the fatal shooting of a man in north Houston after the suspect was found hiding in Ft. Lauderdale, Florida several weeks later.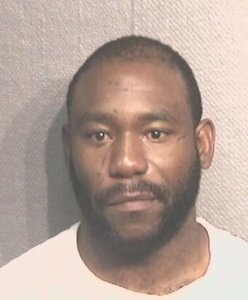 Kysion David, 29, was taken into custody early Tuesday without incident. He is accused of murdering Anselmo Farrington, 29.
The Harris County Sheriff's Office responded to a disturbance call Aug. 25 at an apartment complex in the 17400 block of Red Oak Drive.
Investigators said Farrington and David had a verbal altercation, during which the suspect allegedly pulled out a gun and shot the victim multiple times. David then fled the location before HCSO officers arrived and found Farrington dead in the doorway of the residence, deputies said.
David will be extradited back to Harris County.