This is an archived article and the information in the article may be outdated. Please look at the time stamp on the story to see when it was last updated.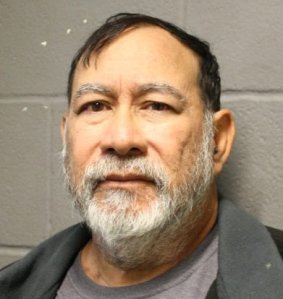 HARRIS COUNTY, Texas — A suspect is out on bond Monday after he falsely accused a man of stealing and threatened to shoot him near the Willowbrook area, the Harris County Pct. 4 Constable's Office said.
John Lara, 62, is charged with aggravated assault with a deadly weapon.
On Saturday, deputies responded to the 5600 block of Foresthaven Drive after reports of a weapons disturbance.
Investigators said Lara accused the victim of stealing a leaf blower from his vehicle and confronted him. During the confrontation, the suspect pointed a handgun at the victim, placing him in fear for his life.
Lara was arrested and booked into the Harris County Jail where his bond was set at $30,000.