This is an archived article and the information in the article may be outdated. Please look at the time stamp on the story to see when it was last updated.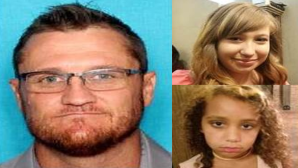 ROUND ROCK, Texas — An Amber Alert was cancelled Tuesday after a teenage girl and small child reported missing from Round Rock, Texas were found unharmed near Trinidad, Colorado.
"Many, many hours went into making sure these girls were found safe," Round Rock Police Chief Allen Banks said. "Our goal is to bring these two sisters home."
Lilianais Griffith, 14, and Luluvioletta Bandera-magret disappeared following a welfare check Dec. 30 at the victims' home, where the children's mother was found diseased.
CAUGHT!!! Terry Allen Miles was caught in Colorado without incident. The girls are SAFE!!! Thank God!!

— Allen Banks (@ChiefAllenBanks) January 4, 2018
Until now, officials had been searching for a gray Hyundai Accent and the girls' alleged kidnapper Terry Miles, 45.
Miles and the victims were found after a tipster reported the suspect's vehicle to the Las Animas County Sheriff's Office. When officers arrived at the scene, Banks said Miles started to drive erratically and was eventually taken into custody during a high-risk traffic stop.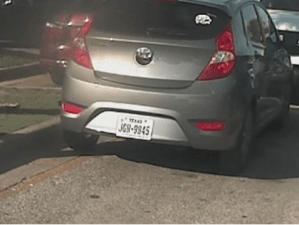 Banks said Miles is being interviewed by investigators and has not been charged.
Police said the girls were found inside the vehicle. Although the siblings were unharmed, they were taken to the hospital as a precaution. Child protective services in both states are working together to return the girls to their family members in Texas, Banks said.
No other information has been reported regarding the mother's death.