This is an archived article and the information in the article may be outdated. Please look at the time stamp on the story to see when it was last updated.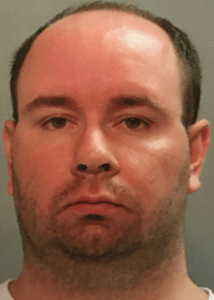 HOUSTON — A former Houston police sergeant, a Harris County sheriffs deputy and a Dayton ISD teacher were among dozens of suspects arrested in an undercover online child predator operation, the Houston Police Department announced Tuesday.
Donald Dehnert, a former deputy with the Harris County Sheriff's Office, is charged with three counts of possession of child pornography.
Stephen McGee Stalking, a former Houston Police Department sergeant, is charged with five counts of possession of child erotica.
Joshua Janecka, a former Dayton ISD teacher, is charged with five counts of possession and one count of promotion of child pornography.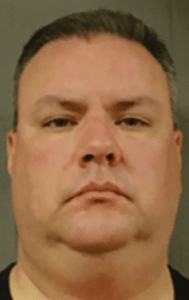 "This is a crime that does not discriminate," Houston Police Chief Art Acevedo said. "These suspects don't care if you're white or black, rich or poor, male or female. We have a female suspect back here. The suspects that do this look like you and I."
Operation Broken Heart nabbed a total of 60 alleged child predators during a three-month investigation that involved multiple law enforcement agencies from various counties in the Greater Houston area. More than two dozen children were identified during the investigation.
"I cannot tell you how grateful we are for their dedication and hard work and the cases that they have solved involving minors in our community," Executive Director Elaine Stolte of the Children's Assessment Center said.
This slideshow requires JavaScript.
Houston police, along with the Houston Metro Internet Crimes Against Children unit, warn parents about keeping kids safe while surfing the internet.
"Please make sure they're in a location where they're not hidden in a room," Acevedo said.
[protected-iframe id="28b1e5ee52427f7abfd62ea0792726e5-40471470-105026151″ info="https://www.facebook.com/plugins/video.php?href=https%3A%2F%2Fwww.facebook.com%2Fcw39houston%2Fvideos%2F1873940922628029%2F&show_text=0&width=560″ width="560″ height="315″ frameborder="0″ style="border:none;overflow:hidden" scrolling="no"]