This is an archived article and the information in the article may be outdated. Please look at the time stamp on the story to see when it was last updated.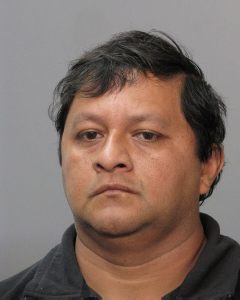 HOUSTON, TX – An Alief school bus driver is accused of holding a 12-year-old girl against her will and coming on to her in the process.
Court papers say 44-year-old Carlos Guzman agreed to take the young girl home after she missed her stop. But first, he allegedly pulled over, put tape over the bus cameras, sat down next to her, rubbed her leg and said that he really likes her and even though she's only 12, they could be together.
Cops report that the girl continued to ask to go home. Finally Guzman is believed to have asked for a hug and kissed her on the neck before dropping her off, asking for assurance that she stays mum.
According to Alief ISD, Guzman is being let go. As the investigation goes on, it's reported that those cameras had indeed been covered, and bus audio was also disabled.
Guzman didn't show in court on Thursday.