This is an archived article and the information in the article may be outdated. Please look at the time stamp on the story to see when it was last updated.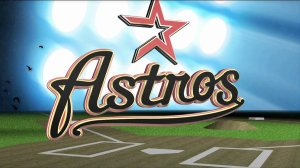 HOUSTON, TX – So you think you have problems? After a 12-nothing defeat to the Texas Rangers Monday night, the Houston Astros are on the verge of proving there's still plenty of room under rock bottom.
Mysteries of the universe: for the third year in a row the Astros have locked up the worst record in baseball. The consolation prize is the top pick in the next draft. No team in major American sports has done that three straight years.
But you know what, folks? There's always a bright side, especially for those who make the big bucks.
You'll remember Forbes magazine reported that even though our local team is the worst of the worst, it mysteriously remains one of the baseball most profitable franchises.
So it looks like the successful formula is low salaries and lucrative television contracts; even though no one is watching. So now you know: next time you go to Minute Maid Park take your last paycheck with you — somebody might teach you how to make a fortune out of it.