This is an archived article and the information in the article may be outdated. Please look at the time stamp on the story to see when it was last updated.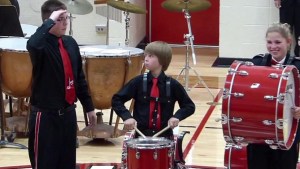 DARIEN, IL – 13-year-old Andrew Pawelczyk fell one cymbal short while performing the Star Spangled Banner with his junior high marching band, in Darien, Illinois.
Instead of running off, her manned up and gave a brave salute to the American Flag.