This is an archived article and the information in the article may be outdated. Please look at the time stamp on the story to see when it was last updated.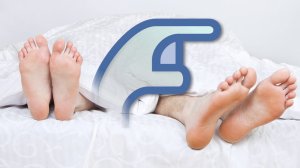 WASHINGTON, DC – There's a lot of ways to find a date. These days you can even go high tech and use an app, like the Plenty of Fish app, or the location based app for gay men, Grindr.
Now whether you keep it classy or trashy, that's your business. But what happens if you're not into meeting strangers?
Have you ever been browsing Facebook telling yourself you'd want to hook up with him or her. Well why not cut the crap and cut to the chase, right? That's where 'Bang with Friends' comes in. Yes, it's exactly what you think it is.
According to Tech Crunch, the app helps you find people amongst your Facebook social circle who share common interest. And that common interest is whether you two want to get it on.
The service used to be web-only, but now there's an app. On Android, they're calling it what it is. But Apple's keeping it classy, calling it BWF (Official). And it seems more people officially want some friends with benefits because about a million people have downloaded it.
Seems to us they just turned Facebook's poke feature and made it literal!