This is an archived article and the information in the article may be outdated. Please look at the time stamp on the story to see when it was last updated.
BAYTOWN, Texas — A convicted child sex offender was arrested Sunday evening after shooting his wife to death outside her home in Baytown while their children waited for police inside, investigators said.
El Ray Gonzalez, 39, is awaiting murder charges in the death of his estranged wife Elva Gonzalez, 41. El Ray Gonzalez was convicted in the sexual assault of a 3-year-old girl in 2005, Department of Public Safety records confirm.
Baytown police received a call around 6 p.m. from the Gonzalez's 16-year-old daughter and 21-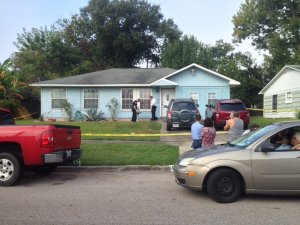 year-old son who reported an intruder — their father — was inside their home and had a gun, officers said. Investigators said the children demand police come quickly, and then hung up.
When officers arrived to the house in the 1900 block of Mississippi Street, El Ray was walking Elva outside the home at gunpoint. Police said he shot the victim several times, and was immediately met with gunfire from a responding officer. The officer grazed El Ray, who then surrendered.
El Ray was taken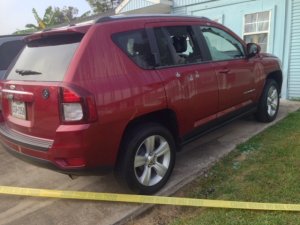 to the hospital for his wound and has since been released into police custody.
The victim's children were not harmed, police said.
While police are still investigating a possible motive, officers said the victim recently filed terroristic threat charges against Elva Gonzalez but their wasn't enough evidence for the allegations to stick. The victim's friends and family also told NewsFix the couple's relationship had gone sour, and they believe jealously is what may have made the El Rey snap.
There have been reports Elva had filed for a restraining order against her husband, but the Baytown Police Department tells NewFix an order was never filed.
The neighborhood is shocked by the senseless violence.
"It's really a peaceful place," neighbor Carlos Amador said. "When I got home Sunday night, I saw the cop cars and my aunt told me what happened. It took me by surprise to be honest."