This is an archived article and the information in the article may be outdated. Please look at the time stamp on the story to see when it was last updated.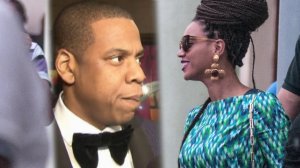 HAVANA, CUBA – Beyonce and hubby Jay-Z could be in trouble with the government over a recent trip to Cuba.
Two Republican lawmakers are asking the Treasury Department to look into the couple's vacation there. They're suggesting the superstar singers might have violated U.S. travel restrictions.
After the Castro regime took power in 1959, the U.S. outlawed tourism there.
Beyonce and Jay-Z were photographed in Havana last week.
They were apparently celebrating their fifth wedding anniversary on the communist island nation.