This is an archived article and the information in the article may be outdated. Please look at the time stamp on the story to see when it was last updated.
SUGAR LAND -  Everybody loves pizza, right?
"No, I didn't like pizza as a child" laughs Demarco Jenkins.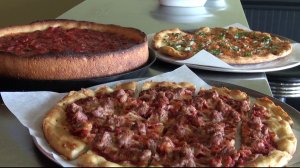 A shocking statement  especially from a kid growing up in Chicago. But a fifth grade field trip changed his mind, and his life. "I went to the Museum of Science and Industry in Chicago and looked at one of the food pyramids, and they talked about how pizza had all of the basic food groups - bread vegetables, meat and dairy. And that evening was the first night I had pizza."
Now, the kid who didn't like pizza, owns a pizzeria in Sugar Land.
D'Marcos Pizzeria isn't just any pizza place - it's modeled after Mama Rigetta, his favorite restaurant in the Windy City - he even has their famous secret recipes. "We wrote a letter to the Klaser family who owned Mama Rigetta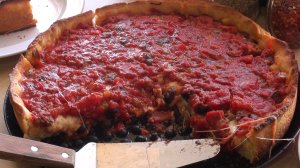 and we tried to purchase their recipes. And after 6 months of conversation with them, they decided to just "gift" them to us."
Demarco uses those secret recipes to turn out delicious"pies". You might not think of pizza as "healthy" but this might be the healthiest "real" pizza around. In addition to making the pizza dough daily, the sausage is homemade- no MSG, the cheese has no additives, no preservatives and no fillers. And the tomatoes are "the best on the market."
If you want a real Chicago "pie" check out D'Marcos Pizzeria.