This is an archived article and the information in the article may be outdated. Please look at the time stamp on the story to see when it was last updated.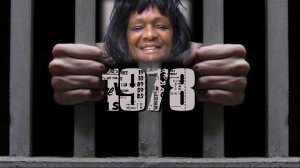 CHICAGO, IL – No matter what we should always strive to be the best in everything we do. But this is ridiculous!
Shermain Miles, a homeless woman from Chicago, earned herself a special place in police history by being arrested 396 times since 1978. We'll say it again…396 times!
Hmm? Wonder if there is a 400 club gift basket or time served watch?
Her career highlights include: 65 arrests for disorderly conduct; 59 for prostitution related crimes and 92 for using fake names and theft. Just one neighborhood florist called the cops on her 25 times.
Most recently Miles allegedly chased down Chicago's alderman James Cappleman while slapping, punching and harassing a bunch of other folks.
Which could be a parole violation following a 2010 charge for robbing a 75-year-old at knife point. She might end up behind bars until April 2014.
Regardless her arrests put her into the top 1% of people repeatedly busted by Chicago PD. Now there`s a police record to be proud of.