This is an archived article and the information in the article may be outdated. Please look at the time stamp on the story to see when it was last updated.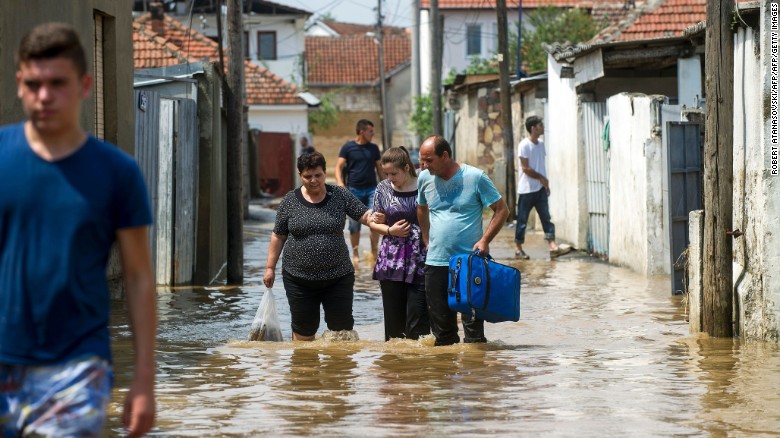 CNN — Authorities have declared a crisis situation in parts of Macedonia after a powerful storm collapsed homes and sent floodwaters rushing into buildings, killing at least 20 people, state-run media said Sunday.
Winds from the storm — which mainly hit the western and northwestern part of the country — were clocked at 72 to 80 kilometers per hour (44-49 mph).
Most of the victims were found in the villages of Stajkovci, Singjelic, Smilkovci and Aravinovo near the capital, Skopje, according to the state-run Macedonia Information Agency (MIA). The dead included a child, age 7 or 8.
MIA earlier had reported that six people were missing in the disaster, but so far no updates have been provided.
Workers have set up emergency response centers to assess the flood damage.
Landslides from the storms have left about 70 vehicles unable to move on highways, MIA reported.