This is an archived article and the information in the article may be outdated. Please look at the time stamp on the story to see when it was last updated.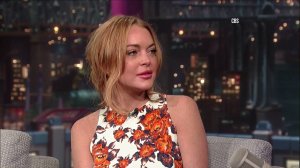 NEW YORK, NY – By now we're all aware of Lindsay Lohan and her antics. Right now she's making the media rounds, promoting her cameo in the movie 'Scary Movie 5.' She stopped by the Late Show with David Letterman to give the film a plug. But Letterman wasn't interested in talking about the movie. He grilled Lohan on her latest stint in rehab, asking her exactly what she was addicted to.
In the end, Lohan says her latest trip to rehab is a blessing. Yeah, we'll see how well the blessing turns out this time.